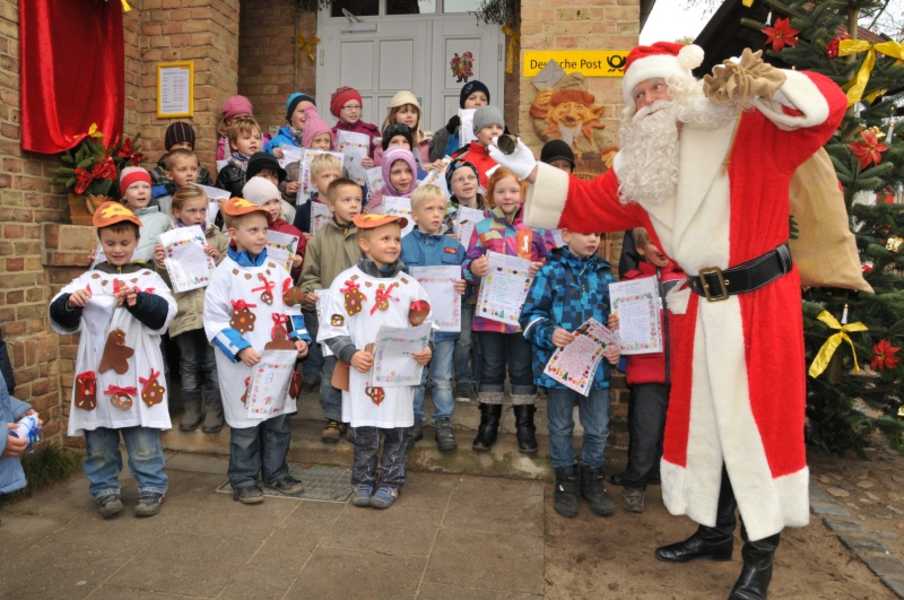 Every year in the run-up to Christmas, hundreds of thousands of letters from all over the world arrive in Himmelpfort. The destination is the Christmas post office, where Father Christmas and his hard-working "Christmas angels" answer the wish lists.
In 1984, the first letters addressed to Father Christmas, who should live in such a heavenly place, arrived in Himmelpfort. Postman Conny Matzke answered them on her own initiative and started an avalanche. At last count, more than 302,000 children from 80 countries wrote to the Rauschebart. Deutsche Post has been operating the Himmelpfort branch since the early 1990s and issued its own special postmark in 1993.
The Christmas post office in the Himmelpfort Christmas House/Haus des Gastes in Klosterstraße is open at the following times from mid-November. The exact dates - if known - are published in the Events section.
However, the wish box at the Haus des Gastes can be used throughout the year to post wish lists. The address is:
To Father Christmas
Christmas post office
16798 Himmelpfort