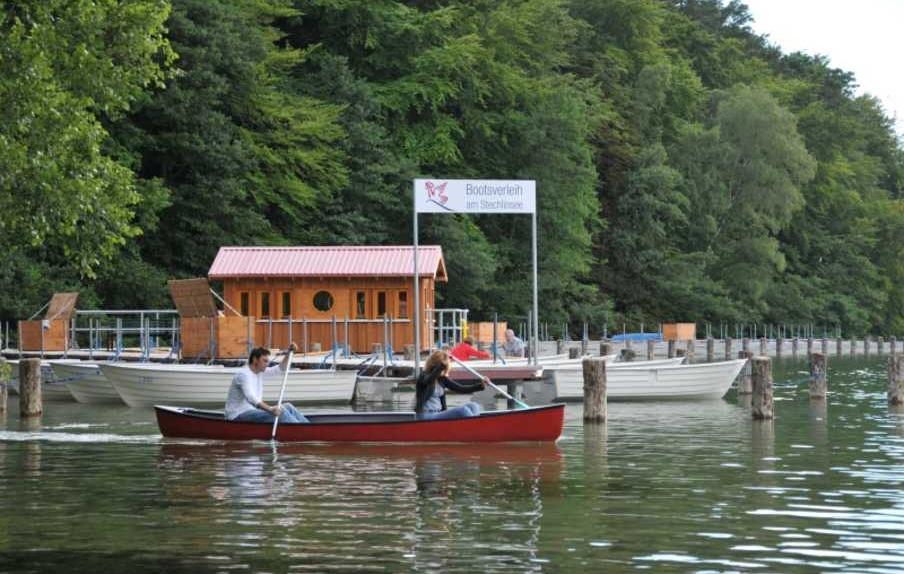 Being a captain for once - on the waters of the Brandenburg and Mecklenburg Lake District is possible - even without a driving licence. Simply rent one of the many houseboats and pull up anchor. Between two and twelve people are allowed to sail around between the Upper Havel and the Müritz. The landlord issues a charter licence and explains how to handle the boats.
For a short trip or day excursion, motor boats without a licence are available. If you want, you can also let yourself be driven and hire the boat and captain. This service is offered in Fürstenberg/Havel. For people with disabilities, there is a houseboat in Himmelpfort with equipment suitable for the disabled, wheelchair users and senior citizens. Up to eight people can travel on it.
For holidays on the water with your own motorhome or caravan, there is the freecamper, which piggybacks the vehicles and can be driven without a driving licence, just like a houseboat. As floating houses, bungalow boats have carved out a niche for themselves on local waters in recent years. They can also be rented without a licence. Here you will find up-to-date information for your travel and route planning on the water.
At Lake Stechlin, the boat rental company provides rowing boats. Muscle power is required here, motorised boats are not allowed. Further information on the individual offers can be obtained from the tourist information offices in the region.